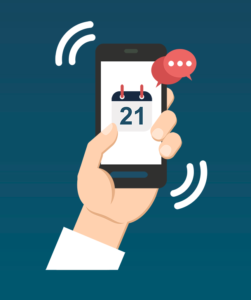 Appointment Reminder is a software-based SaaS service that sends automated text and phone-based reminder messages for small and medium-sized businesses.
Using Appointment Reminder has the benefit of reducing no-shows, increasing revenue, and allowing the professional service providers to efficiently book other customers in the event one of their clients intends to cancel the appointment.
Appointment Reminder is a HIPPA-compliant service and available in the United States and Canada.
First started by SaaS wonderkund Patrick McKenzie (patio11)  in 2010, I assumed the reigns in 2016 following the purchase of the business when Patrick moved over to Stripe to work on the Atlas project.
The best part about working with AR is being able to help small business owners worry less about missing appointments and book more revenue from a more reliable customer base that shows up on time, at the right location, on the right day.
Follow along with updates on Indie Hackers.