Michael Frew – Dev Driven Acquisitions
Dev Driven Acquisitions Intro Course
Introduction to Acquiring Online Businesses​ for IT Pros
In this Free Video Course, You'll Learn:
How to Identify Your Unique, Unfair, Competitive Advantage as an Individual Acquirer​.
How to Realistically Finance Your Acquisitions.
Why Would Someone Sell a Successful, Profitable Business?
How to Find the Right Business Niche is for You.
After 18 years as a Software Engineer, Architect and Technical Consultant, I pivoted my IT career to acquiring online Software/SaaS companies a decade ago and haven't looked back.
Today, my experience educating software developers and IT professionals how to use digital acquisitions as their next career evolution has been featured in multiple of media outlets including FE International, Indie Hackers, and Empire Flippers.
This site is dedicated to liberating fellow engineers and IT professionals from the disillusionment of traditional employment and educating them on how digital acquisitions can, and likely should, be their next career evolution.
Acquisition Essays from a Buyer's Perspective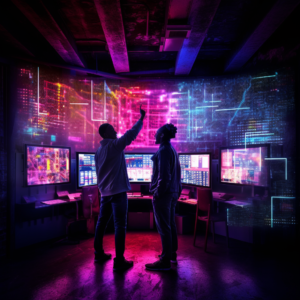 One of the questions I've heard the most is, "Should I buy a "Starter" online business first"? This is a